School Uniform
Please ensure that children come to school dressed in the appropriate uniform.
School Uniform including cardigans/sweatshirts and waterproof coats with the school logo can now be ordered online by visiting http://www.schooltrendsonline.com/
Maypole will have a stock of jumpers and cardigans for pupils to try on so that you can order the correct size.
Delivery to the School Office will be free of charge and we will call you when your items have arrived.
A selection of second hand uniform will be available to purchase from the PTA via their pre-loved uniform stall. These events happen termly and are advertised on the school newsletter.
Uniform
Grey Trousers or Shorts
Grey Skirt or pinafore
White Polo Shirt/White Shirt
Royal Blue Sweatshirt or cardigan
White/Grey or Black Ankle socks or Knee High Socks
Grey or black tights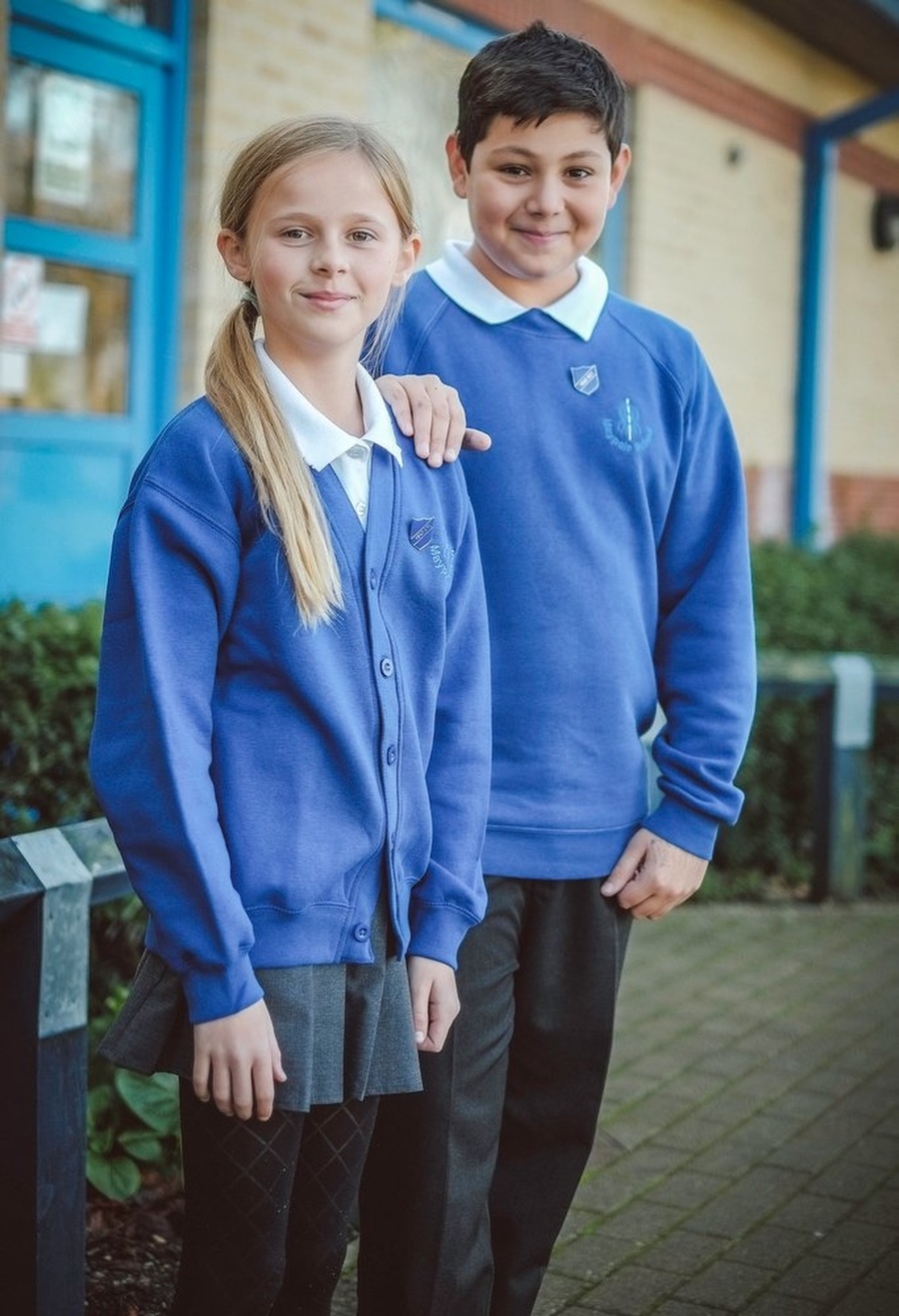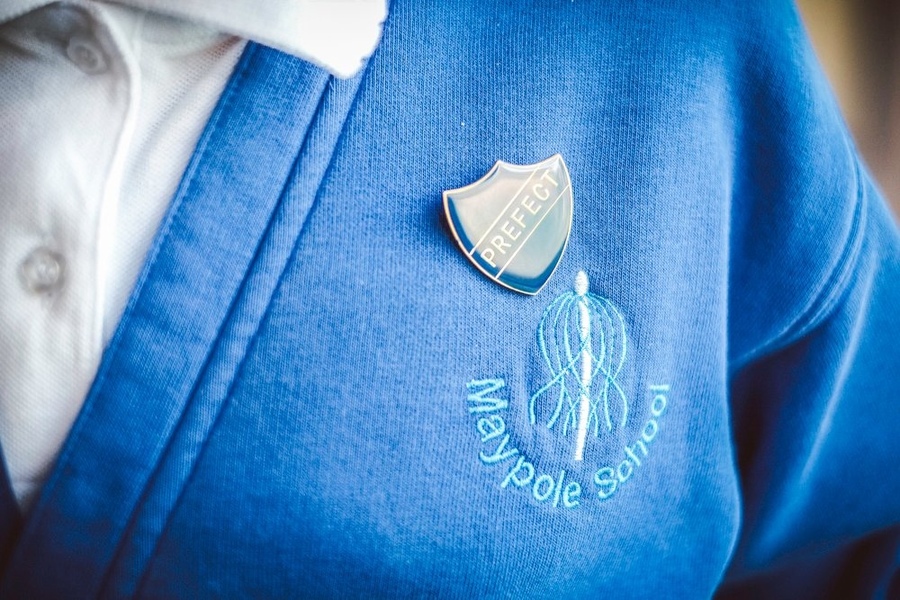 P.E Kit
All parents must ensure that their children have the correct P.E. kit in school - a plain white T-shirt / polo-shirt and white or navy shorts.

A dark coloured track suit is needed in years 1 to 6 as PE will be both inside and outside (no hoodies). PE kits need to be in school all week.
Footwear
Children should wear safe, sturdy, sensible, black footwear, suitable for the time of year. Sling-back shoes, heels, open-toes, plastic sandals, fashion shoes and boots MUST NOT be worn. Trainers are only permitted during break time.
Hair
Long hair needs to be tied back, plain discreet hair bands only, no large bows / flowers etc. Nail varnish and make-up is not permitted.
Due to Health and Safety
Jewellery must not be worn in school. This also includes earrings. The only exceptions to this are in the case of jewellery worn for religious reasons, in which case parents need to make a written request and for newly-pierced ears, when the studs cannot be removed for several weeks. In this case, the earrings are to be taped during school hours, before entering school each day. In order to avoid difficulties, the ideal time to have ears pierced therefore, is right at the beginning of the summer break.
Hot Weather
During hot weather children are encouraged to wear hats to protect their necks and ears. During hot weather, sun protection should be applied before school; however, it should not be brought into school.

Sunglasses are not permitted unless a child has a medical condition, when a letter from the doctor is required.